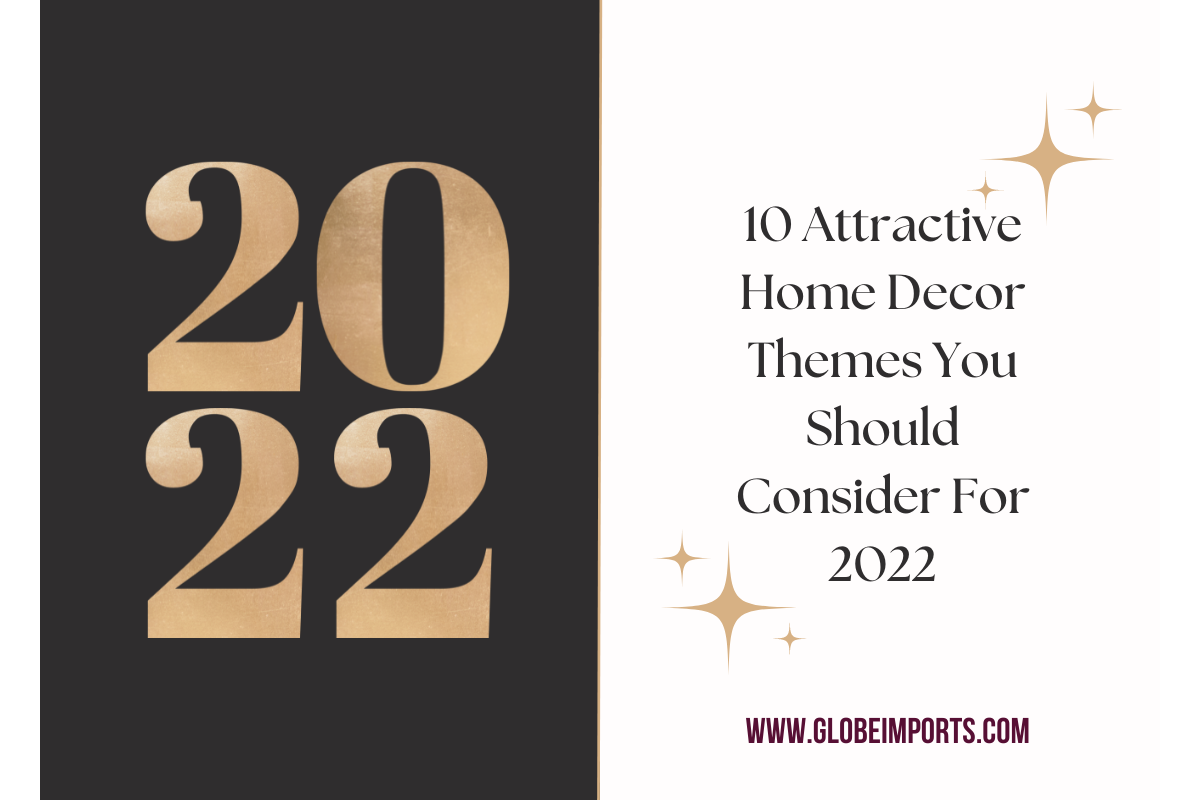 When people want to decorate their homes, they may feel overwhelmed by the multitudes of interior decor pieces on the market. Additionally, it may be hard to tell when you have too many items in a room. Luckily, you can evoke most themes with a few key pieces instead of being overwhelmed by making every item in a room related to a particular theme. There are many popular decoration styles to choose from, including:
1. Traditional
Traditional decorating takes cues from 18th-century French and English designs. Much of the color palette is inspired by country flowers, so peach, pastels, and light greens take importance. Oil paintings, upholstered sets, and carved wood are typical. Items are tailored, trimmed, and matching, and the room is arranged around symmetry.
2. Vintage
Vintage-inspired decorating is a popular choice for those not concerned about remaining true to an idea. The style is glamorous, with lots of embellishments and accessories. Vintage can be a mixture of many styles, merging classic and modern. The key to vintage is the details, so opt for the more ornate pieces if you want a vintage look.
3. Bohemian
Boho interiors are all about rich textures and colors. They also like to mix styles and eras. This means lots of textiles and rugs mixed in with vintage and modern pieces. Boho decorating tends to be warm and welcoming.
4. French Country
French country is a laid-back approach to traditional decorating. It is also very warm and often uses rich, dark, and bold colors. The furniture is often rustic, but the rooms are still exquisite.
5. Shabby Chic
Shabby chic brings the natural side of decorating into the home. It favors old, weathered pieces but is often mixed with beautiful, modern ones. Shabby chic rooms can be very feminine in nature, and look best with bright wall colors.
6. Coastal
Coastal decorating focuses on bringing the freshness of the sea into your living space. Simple, clean lines are standard, as are natural colors and light. If you live by the beach, this style will fit your interiors perfectly. Here are more beach room ideas to help you achieve the ultimate coastal look.
7. English Country
English country looks a lot like traditional, but with a relaxed and homey approach. This style is perfect for those who want a more relaxed look but still want to look elegant. Furniture is often more casual, and the color palette is very neutral.
8. Modern Minimalism
Modern minimalism is the epitome of cleanliness and simplicity. Glossy, geometric, and sharp are the keywords in this style. Minimalism favors white and black and pieces with straight, angular lines.
9. Industrial
Industrial decorating is edgy and hip. It is perfect for those who love bold colors and metallic accents. Industrial styles often lean towards industrial, urban, and hipster, favoring pieces with rustic details.
10. Eclectic
Eclectic decorating is all about mixing styles. It is a great way to add a lot of personality to your home, even with items that aren't all that unique. You can use various colors, textures, and styles to create a beautiful theme!
Conclusion
There are multiple options when it comes to decorating a home. Don't get overwhelmed by the idea of choosing the right style; instead, focus on creating a fun and unique look. Gather inspiration from other styles, but don't be afraid to put your personal twist on things!
Since our beginning in 1988, Globe Imports has strived to provide value and service to our clients. We offer various wholesale nautical decor and coastal decors at an excellent price or deal. Let us help you reach your success goal with our products; visit our website to learn more about our products today.