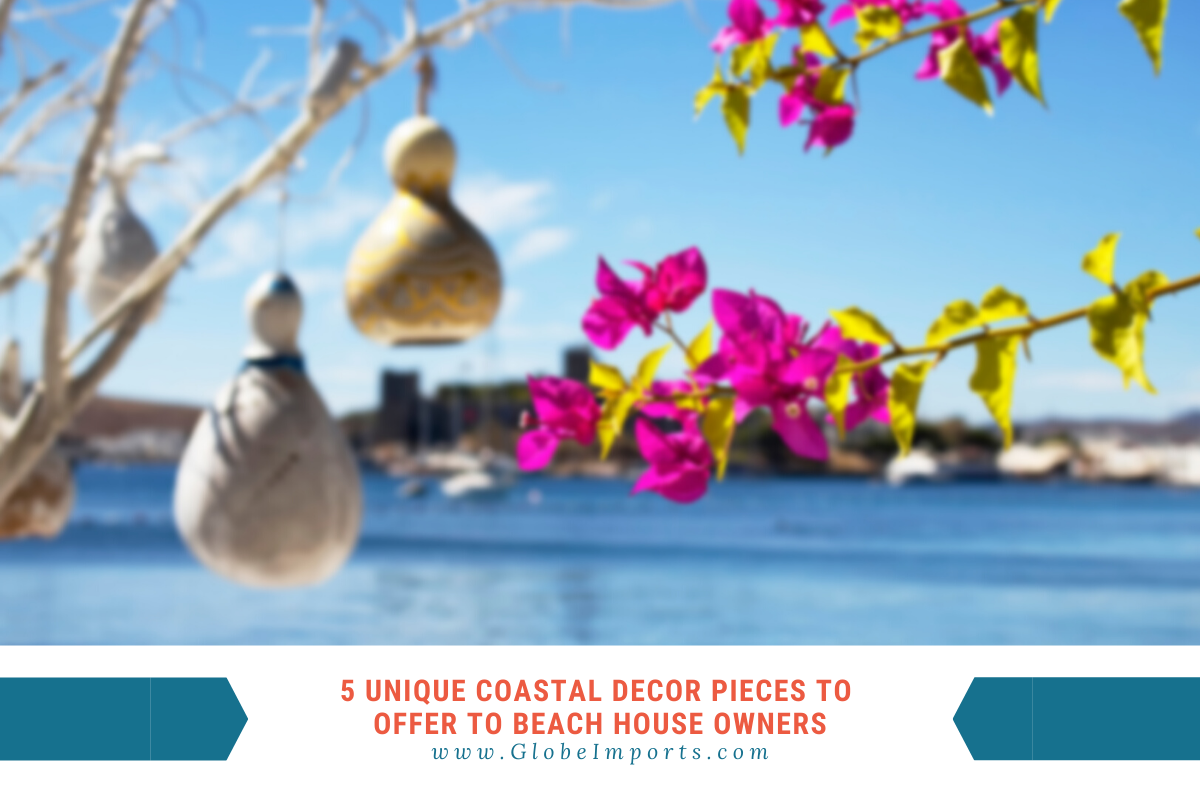 Running a home decor store means that you should be able to cater to homeowners of all kinds. Providing the pieces that they need for their house might be easier said than done, though. It's important to find a reliable wholesaler who would allow you a steady supply of the pieces that you want to offer in your shop.
When it comes to beach house owners, there are many living room ideas that you can contribute to. Most may like the coastal living room idea that can help make their home seem like a little hut by the seaside, with many even trying to emulate that kind of aesthetic in their suburban home.
Here are five different pieces that you can offer as beach house interior inclusions:
1) Wood Buoys for Hanging by the Door
Although buoys are typically in water for fishermen and swimmers to swim towards and set fish traps by, having them in the home as decor can be quite nice. Offer decorative wooden buoys for homeowners to hang right by the door or their outdoor space. Adding them can look rather aesthetically pleasing, especially if they're still unfinished wood that looks more vintage.
2) Wooden Furniture for Added Detail
Wooden decor like the buoy can be beautiful, and it's best to add even more of those elements to build up the coastal decor. Home decor such as wood coasters, utensils, and furniture right by the kitchen and dining area can be quite a nice sight. Along with improving the appearance of the home, it'll provide quite a lot of durability to your customers, which is a viable selling point.
3) Tiki Masks for Lining the Wall
Small additions that stand as a symbol for beach and surf culture can be great coastal decor pieces to offer to your clients. For example, lining the wall with wooden tiki masks can be quite nice. These have also been used to represent deities that help protect the home from evil spirits, so some customers may be interested in that cultural aspect as well.
4) Assorted Figurines for Display
Other kinds of coastal decor that your shop can provide are different kinds of figurines that can be displayed all over the place. For example, various sculptures of sea turtles, sea horses, mermaids, starfishes, and the like can help spruce up the home.
These inclusions of figurines might also offer different uses. For instance, there might be different ornaments that can help double up as a wine bottle holder or a chime for the home when the sea breeze gently comes.
5) Wall Art and Signages for Colour
Lastly, coastal decor such as wall art and signs can help in providing color to your home. Floral patterns that mimic those of beaches and summertime can be rather lovely to pin to the house, which many homeowners are sure to get enticed by.
Other kinds of art like handpainted wood depicting surfboards, sailboats, and more can be quite good additions to the home as well. You can also offer certain signages with text for the homeowners who are searching for coastal decor with a little bit of everyday inspiration.
Conclusion
Adding a line of coastal decor can attract and appeal to beach homeowners. Plus, any existing customers who might be seeking these elements of this specific kind of beauty or rarity will classify your store as a hidden gem.
Looking for wholesale coastal decor? Globe Imports is a wholesale and importer of gifts and home decor from Florida, shipping to shop owners worldwide. Order now!