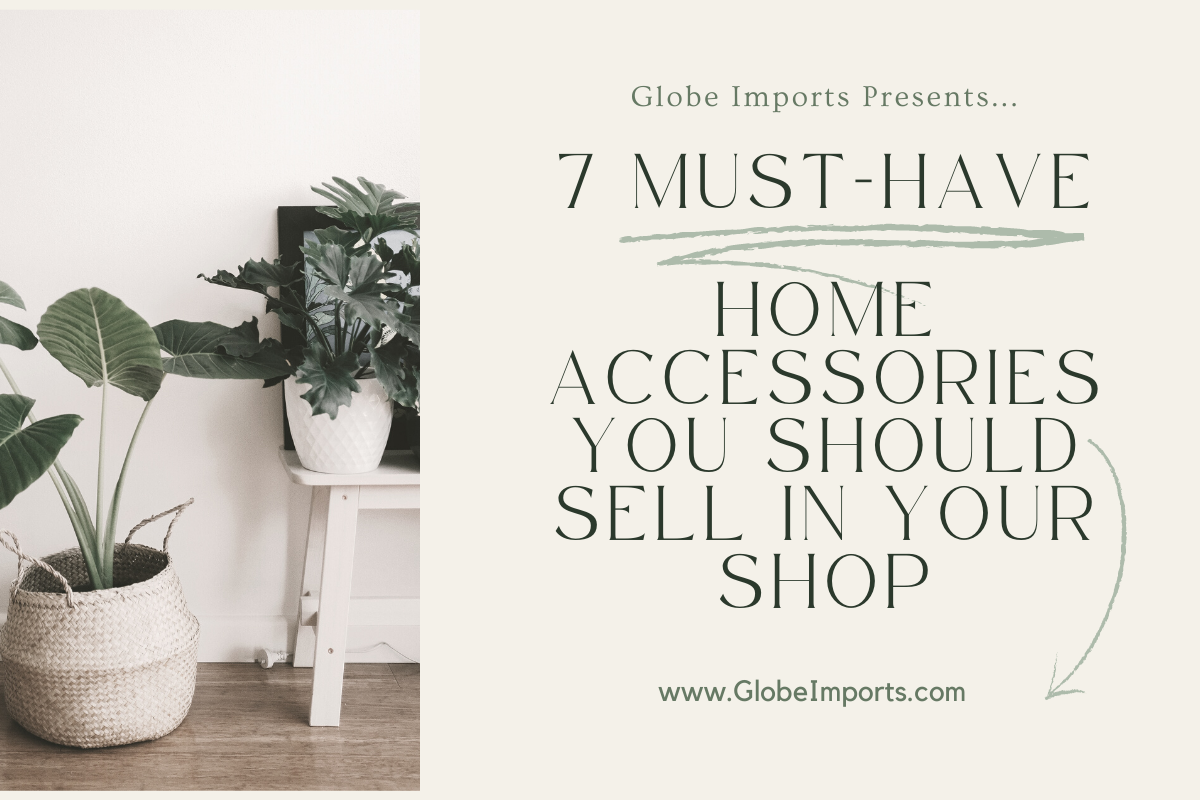 Selling something that people will always need and want is always the best strategy for a long-lasting business. If you decide to do business by selling home accessories, you are about to make one great business decision. However, it will only work if you know and sell things that are constantly in demand. This article will give you an idea of the top-must have home accessories every household should have. That way, you can also align your product list accordingly.
Aesthetic and Quality Vases
Vases are a must-have for any household. They are a popular accessory choice used to decorate the house. People will always need vases to make the house look nice. If you want to increase your sales and make money by selling vases, you need to find high-quality vases and great aesthetics.
Good Smelling Candles
Candles are always a must-have for households that want a homey feeling. If you want to sell home candles well, you need to make sure that you meet your customers' tastes. The smell should be good enough not to overpower someone who walks by.
Beautiful Art Pieces
Art is another essential thing in a household. People need to have some lovely art pieces in the house. Art pieces will make the house look so beautiful and artistic. It also makes the home feel comfortable and warm.
If you are selling art pieces, you need to find a good artist. A great painting is an important find here. Do not forget to include a certificate of authenticity and all the necessary certificates.
Fancy Teapots
Tea sets are also very common in the household. People like to make tea, especially if they have visitors. If you want to sell tea sets, you need to make sure that the sets are of excellent quality. Not only do people use them for drinking tea, but they can also be used for decoration around the house. With quality and beautiful teapot collections in your store, you can attract potential customers for both uses.
Lovely House Plants
Beautiful house plants are also a must-have for every household. You will be surprised by how popular this item is. Having a nice house plant will make the house so lovely. That being said, you need to make sure that you choose a good and quality house plant. Choose a plant that will be easy to maintain and would not die easily.
Aesthetic Mirrors
Everybody needs a mirror in their home. Mirrors are crucial for house aesthetics and safety. Mirrors can make the house look very elegant and beautiful. So, if you are going to sell mirrors, you have to have wonderful aesthetic ones.
Addition to Their Classic Collections
If you run a business selling home decor and accessories, you should be selling items that people can add to their classic collections. That should include popular choices, such as vinyl, rugs, mugs, and other things to complement their existing collection.
Conclusion
Now that you know the top must-have home accessories, it is time to make a business plan to help you make more money. Start working and go through your top-must have home accessories list and make sure that you can match them with what your customers look for. That way, you and your business will be more successful.
To make your search for quality home decor fast and efficient, browse our products. Globe Imports is a home decor wholesale supplier in the USA, bringing quality household items and furniture pieces at an affordable price.