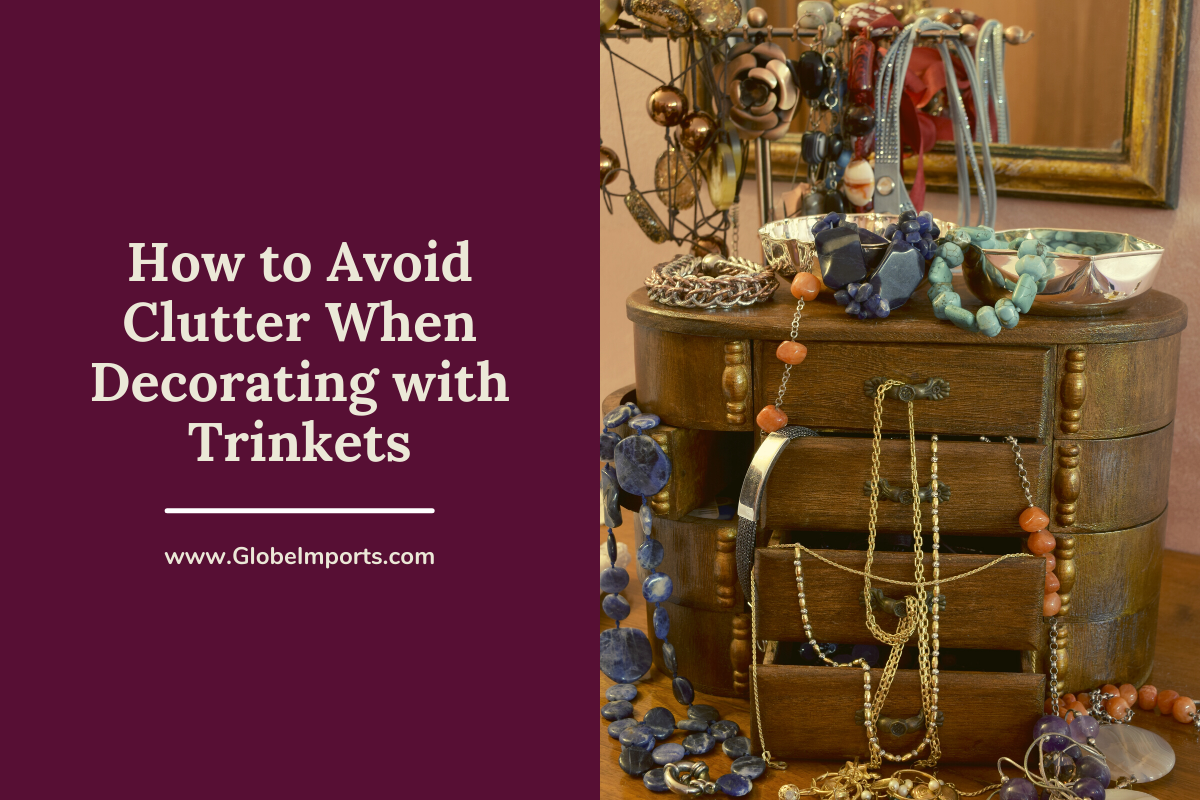 We're all a little guilty of having a few knick-knacks here and there. But sometimes, the number of knick-knacks people have can be overwhelming. And it can lead to a mountain of clutter if nothing's done about it.
But that does not necessarily mean these knick-knacks must be thrown away. It just means being smart and strategic when it comes to decorating with them. So, as a shop owner, you can give your clients decorating tips so they can avoid making a mess of their trinkets.
Make Pickings
They don't have to display all their knick-knacks at once. In fact, it can even be a good idea to display their trinkets by rotation to add more variety to their space. For example, if they have seasonal knick-knacks, they can save those for that time of the year and lock them up in storage for the rest.
When decorating with trinkets, it's best to go with a minimal approach. They should make pickings out of the collection so they won't end up with an overcrowded display cabinet. They can always switch out a few pieces when they want to change up their display.
Group Like Items Together
Bring some organization into the chaos by grouping items together. They can group their trinkets in whatever way that makes sense. For example, if they've collected their knick-knacks through their travels, they can be grouped by country of origin. They could also go with something simpler such as grouping them by color or by size.
Keep Smaller Knick Knacks in Jars
When there are a lot of tiny items scattered about, it can be quite messy. So, a good piece of advice would be to gather all their small treasures together and put them in a jar. This way, they can save up on space and still have a cute little piece of decoration to display. They can even level up their jar displays by layering the tiny trinkets by color to create a rainbow effect. Or, they can make the jar a little cuter by wrapping a ribbon or some twine around it.
Use a Bookshelf
Bookshelves aren't just meant for books; they can also be used to display other items.
If there aren't enough books to fill the bookshelf, they can use some of their knick-knacks as decoration. And there are so many ways to style the bookshelf as well. They can line all the knick-knacks on one level of the shelf, or they can be scattered around in a strategic way.
This can also serve as a great backdrop for video conferencing calls or streams. It also adds a bit more personality to one's space.
Final Thoughts
Most of us have our fair share of knick-knacks that we keep lying around. But when trinkets are just left out there, they can make a mess out of anyone's home. So, the best thing one can do is to turn their beloved trinkets into home decor worthy to be displayed. This way, clutter can be avoided while still giving importance to those knick-knacks.
Globe Imports carries adorable knick-knacks that will look good in your collection, along with your larger decor for sale. We sell wholesale figurines and statues as well as other home decor. Our warehouse is based in Florida, but we ship our items worldwide. We also provide warehouse visits by appointment for those willing to drop by. Shop our collections now!