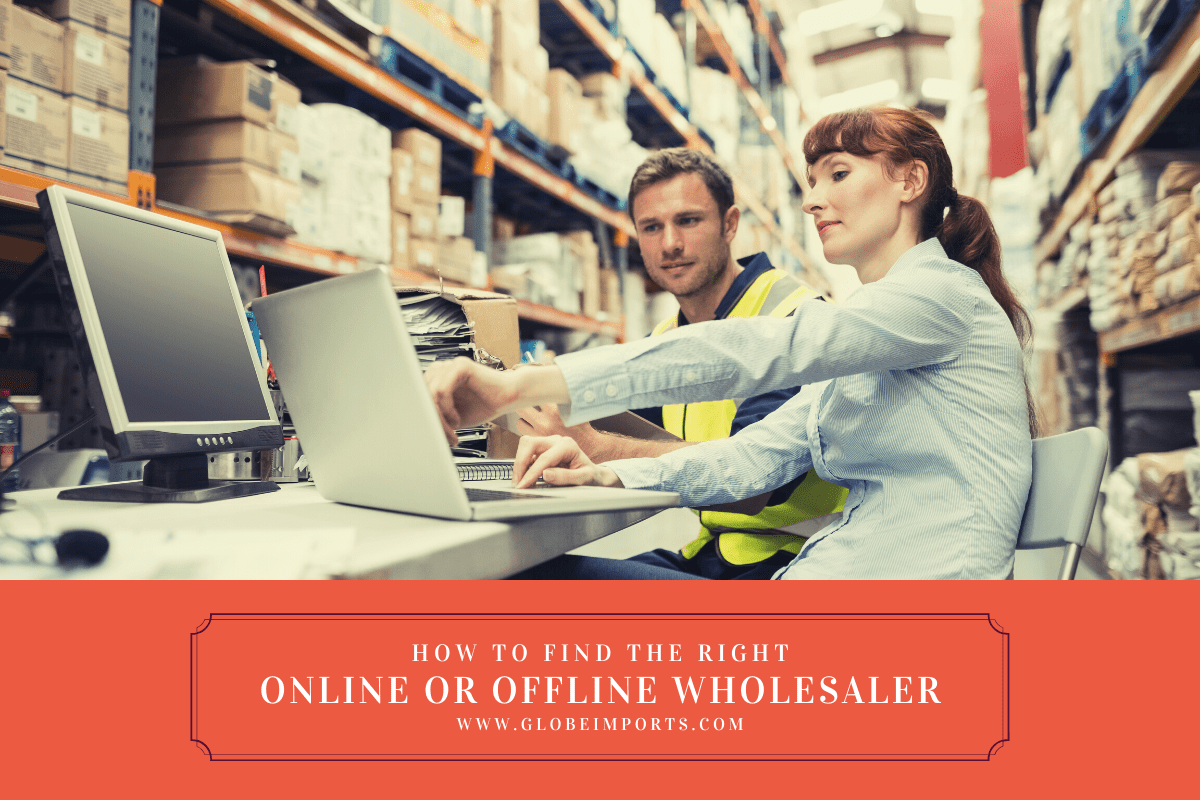 Are you trying to purchase wholesale items for your retail store? More often than not, how you go about buying them is entirely up to you. You might pay a visit to a brick-and-mortar store to purchase the items you need for your store, or you might order them online for the sake of convenience. Regardless of how you go about it, knowing how to pick and choose the right wholesale distributor is the difference between success and failure. For the sake of your retail store, you will only want to work with distributors that are professionals and reliable in what they do!

That being said, we want to talk about how you can find the right wholesale distributor online or offline for your retail store:

Finding a Wholesale Distributor Offline

When trying to buy in person, you can do a few things to look for the right wholesale distributor.

To start, we recommend visiting places and events like craft events, expos, flea markets, and the like. There, you might be able to meet up with vendors that have a specific product you want to offer in your retail store, giving you the chance to set up a relationship.

Another way to find wholesalers is to talk to individuals who run retail stores that sell what you're thinking of selling too. This might be a challenge, especially if the retail store they're running is near yours. However, if it is by chance that their retail store won't pose any competition to you or you to them, they might be more than happy to share their sources.

However you find a wholesaler, remember to not opt for ordering from them right away. Check out the quality of the products they offer, and compare them against other wholesalers. This way, you can find the best bang-for-your-buck wholesalers to work with!

Finding a Wholesale Distributor Online

Finding a wholesale distributor online is quite similar to finding one offline. However, the only drawback here is that you cannot check out the products in person. Of course, the advantage of this is that you can find more distributors online, making comparison easier.

With that in mind, the first step to finding the right wholesaler online is to list all the wholesalers you have access to. Creating a list of wholesalers you want to work with will allow you to compare them against one another carefully to figure out who to buy from.

Once you find the right wholesaler, contact them and ask for more details about their products, prices, and policies. This will give you all the information you need to get a better idea of what it will be like to buy from the wholesaler and help you maximize any advantage you might be looking for, such as a promotion.

Conclusion

At the end of the day, whoever you decide to buy from, always make sure they're a reputable company that works to help you succeed. Ensure that the ones you work with are convenient to you and your customers and are highly praised by many of those they are working with. That way, when you do start working with the wholesaler, you can enjoy a reliable source of products to offer in your retail store, not only bringing success to your venture but even the wholesaler themselves!

Globe Imports is a wholesaler and importer of gifts and home decor, providing quality items for retail success. If you are looking for nautical decor and more in the US, check out what we have to offer!