A Picture vs. 1,000 Words in 500 Words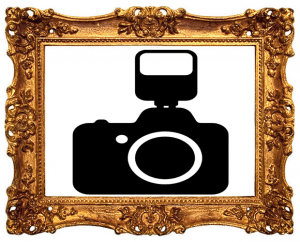 Last week, a personal internet shopping excursion combined with time spent improving Globe Imports' wholesale product pictures got me curious. I did a little research and want to share with you what I learned about the importance of visual marketing strategy.
I recently went to a popular retail website as a buyer. This retailer sells colorful, quilted women's accessories and I was interested in a particular piece for myself. I looked at the picture but could not make a decision because I wasn't sure whether it had a pocket inside. What I did NOT do was look below the image, click on a tab labeled "details" and READ. My answer was right there in the product description.
I am the webmaster for www.globeimports.com and the person who writes the copy for those fantastic descriptions of each one of our many wholesale products. As the shopper, I did not take the time to read the text. This made me think about something I had already suspected – most people do not read – they look at images.
So, I investigated to see if this is indeed true. I found that our brains are wired to respond to visual messages because images are stored in our long-term memory and words are processed in our short-term memory. I hope YOU WILL read what I discovered:
Your brain processes visuals at a speed 60,000 times faster than text
90% of all the information that is transmitted to our brains is visual
70% of your sensory receptors are located in your eyes
50% of the human brain is active in visual processing
40% of people respond better to visuals

and only 16% of words on an average webpage are read by the user
In conclusion, we all look to (pun intended) pictures to tell us the story – it's not laziness, it's scientific fact.
As I mentioned, Globe Imports has been enhancing the visual appeal and quality of our merchandise pictures for the website and print flyers. We hired a professional photographer to help accomplish this goal. We are very pleased with the results. Our product images are now more attractive, super-clear, high-resolution pictures. We are happy to allow you savvy shopkeepers using digital to extend your storefronts and forward-thinking online marketers to use our product images for your retailing. We are showing multiple angles and perspectives on an uncluttered background with thumbnails that enlarge to show detail for each product. We have dramatic sliding photo galleries merchandising our goods on our home page.
While there is no replacement for holding or feeling a physical product on a store shelf, marketing has forever changed and with the right professional help your products can jump off the screen or printed page. Web design experts say product photography could very well be the single most important design aspect of any e-commerce website. We highly recommend www.astylephotography.com for fine product photography to help you obtain the sharp, vibrant images that will command your shopper's attention and better your conversion rate.
Afterthoughts –
It's no why wonder emojis are so pervasive in our culture today.
I would sincerely appreciate your stopping next time you are on our website and reading my product descriptions.
Yes, I know what you're wondering – this blog is exactly 500 words.