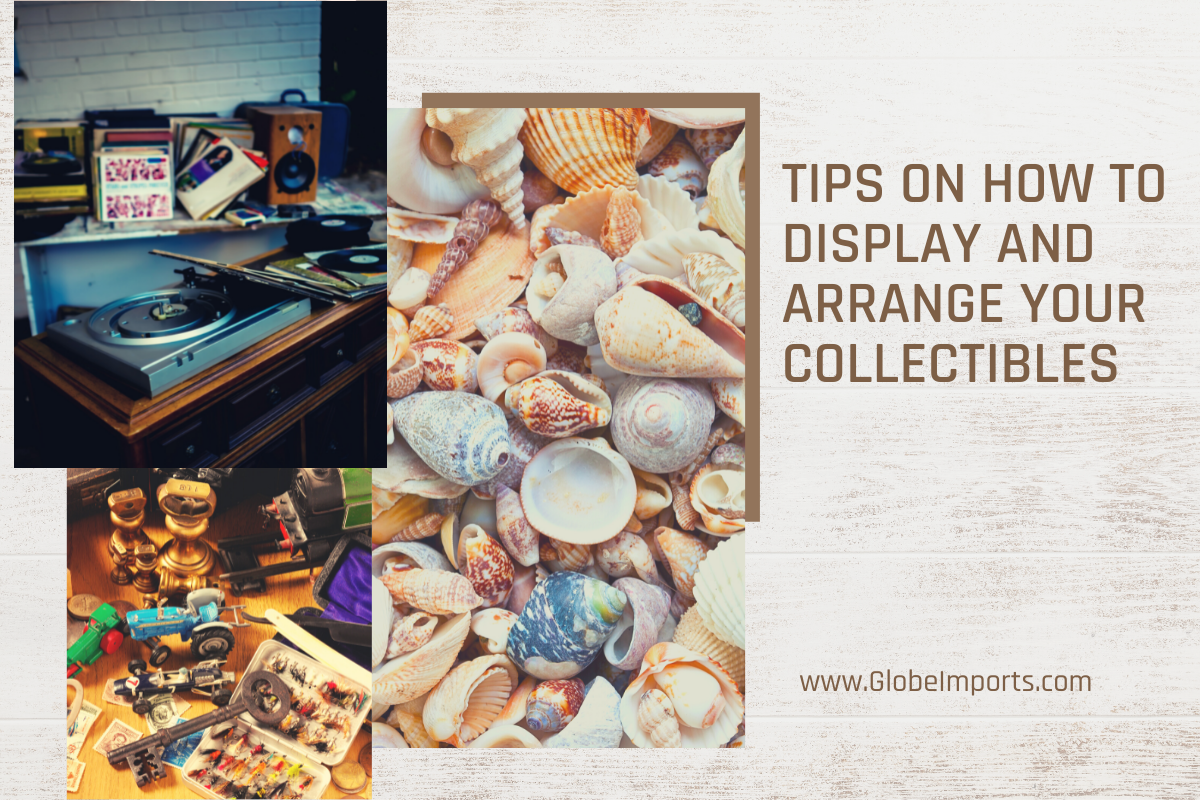 From antiques to seashells, limited editions, toys, and records, the way you arrange and display your collection can elevate how they look all together.
While an expensive crystal bowl can look good in the china cabinet, it'll look exquisite when put on a pedestal. If you're a collector, this article is for you.
Here are some ways you can make the most out of your collection:
Group Related Items
You'd find a lot of jewelry pieces in cabinets that look like they were purchased individually, but sometimes they were meant to come together as a set.
But when they don't, or if they're fake, they'll look like they're missing something. By grouping them, you'll create the illusion that they are the real deal.
The same principle goes for objects with a similar vernacular. For instance, if you have a stack of plates, you can place them on a cake stand that has a similar design as they stand out more.
Use Pedestals to Elevate
One of the main things that makes a pedestal useful is that it raises an object, so its level is equal to our eyes. Essentially, it's meant to make an object look better, and more importantly, more focal.
That's why it's a great addition to your cabinet since you can use it for display or security. And the best part is that it'll give your collection more visibility.
It's best to use it for small to medium-sized items like jewelry and plates. Thanks to its height, it'll create a more impressive display and a more intimate feel.
Use Rugs to Soften the Look
Rugs not only serve as a nice touch to your style, but they can also serve as an additional layer when it comes to displaying.
One advantage of using rugs is that they can significantly soften the look of your displays. If you have some precious pieces, place them in front of the rug, so they look as though they're hidden away.
If used in a more minimal style, the rug will make the piece look bigger. Meanwhile, if you have a lot of stuff, the rug will make it look like they're floating.
With the right colors and type, rugs can also create the illusion that your collection isn't as busy.
Use Lighting to Create Contrast
Like rugs, lighting can make objects look bigger or smaller. Lighting can help highlight your pieces. White lighting can make small details stand out, whereas tungsten lamps give off a warmer and denser light.
When you're using lighting to create a specific mood in your cabinet, I suggest using different lighting depending on where you want to make the mood.
When you're aiming for a more intimate look, I suggest using a single light source and a neutral lamp shade.
Create a Focal Point
If you have many items to display, don't put them all out simultaneously. Let your collection build-up, then choose one focal point with a limited number of items.
This way, you can showcase your most valuable pieces, which will make the price tag look more reasonable. Make sure to choose things that look best when seen together, then arrange them accordingly.
Conclusion
If you're a collector, these tips will give you a good idea of how you can make the most of your collection. Each tip is simple but effective, so it's worth a try.
Proudly in business since 1988, we have always believed that the most important thing is to sell value and give service. At Globe Imports, we stock an enormous array of wholesale gifts and decorative accessories in our warehouse, open for anyone who wants to visit us in Florida. We continuously expand our inventory and product lines to meet customer needs and ship worldwide. If you are looking for wholesale antique reproductions and other collectibles, view our collection now!